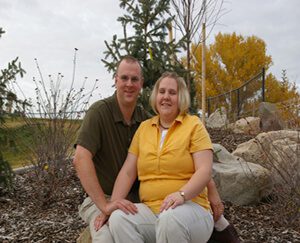 Melissa Christensen
President
Melissa Christensen brings more than 12 years of personal experience dealing with special needs kids to the Utah Kids Foundation. She and her husband Scott have one child that is Autistic and 1 child that has been diagnosed with Microcephaly early in his life, but since has been diagnosed with many other things. They've spent many hours in therapy, doctors' offices and hospitals dealing with the things that plague their children. They've become experts in dealing with many things…from feeding tubes, to central lines, doctors, therapy and yes even poop. : ) Melissa looks forward to being able to share what she has learned in order to help other families and make their lives easier.
She stands ready to help no matter what the situation. She's elected to be responsible for helping families in Northern Utah. Please email her with any requests, questions, etc. at: melissa@utahkidsfoundation.org
You can also find Melissa on Facebook. She looks forward to getting to know each family.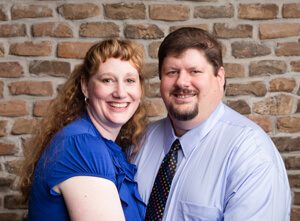 Molly Barrington

Fundraising and Events
Hello, my name is Molly Barrington and I live in Pleasant Grove. I grew up with three brothers. Two of them had Lowe Syndrome which caused very severe disabilities and complex medical issues. My husband, Dave, and I have one son who is our pride and joy. Our Jonny has Lowe syndrome also. I have worked with the special needs community in one form or another, my entire life. I have also worked professionally as a medical assistant.
I really enjoy working with Utah Kids Foundation because of the support that we are able to give each other. Everyone needs to be heard and understood and this is a place where that can happen.
My mother taught me that everyone deserves to be treated with respect and kindness and I try to live my life that way.
Molly's email is:   molly@utahkidsfoundation.org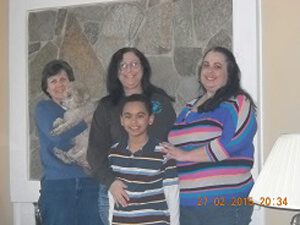 Nadine Stoliby Braxton
Events Coordinator
Nadine is the grandmother of 8 year old Dakota, who is high functioning Autistic, has ODD, SPD, ADHD and some anxiety issues. She is a huge advocate for her grandson, especially at school, as this is where he had the most problems. Nadine came to Utah from Texas because of work and her daughter Jessi and Dakota lived with her in Texas so they came with her. Her mother, Lena also came to Utah from Arizona and they all live together. So, Dakota has 3 very strong and compassionate ladies in his life. Nadine works as a Prepress Technician Lead at Quad Graphics.
Nadine is Native American and a tribal member of the Choctaw Nation of Oklahoma. She loves Pow Wows and rodeo tries to get Dakota to go to these events. Dakota's passion is trains and legos, Nadine takes him to all the model train shows that are within driving distance. Dakota will stay at a train show from the time it opens until the time it closes and it doesn't matter how many times he has to look at the same thing. Nadine volunteered to be the events coordinator for Utah Kids Foundation after she joined the Facebook group. She wanted to give back to the group because there was so much information and comradery within the group. Nadine and her family live in Bountiful.
Feel free to contact her through the events@utahkidsfoundation.org email to add any events to our calendar. She also will post the event on the Utah Kids Foundation Facebook feed.
(Pictured by generation, left to right: Great Grandma Lena with Chase, Nadine, Jessi and Dakota in front.)