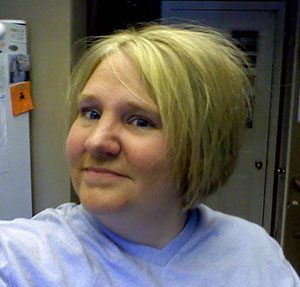 Melissa Christensen
President
My name is Melissa Christensen. I have been involved with Utah Kids Foundation since it was created. I got involved in the special needs community to help other families who are in need of support because there wasn't anything when I began my journey.
I have been married for 20 years and have 4 children. I have one child with autism and another with autism as well as severe medical needs.
I love to read in my spare time and spend time with my family. I am so passionate about Utah Kids Foundation and there is nothing else I would rather be doing!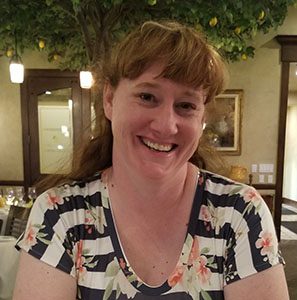 Molly Barrington

Treasurer
Hello, my name is Molly Barrington and I live in American Fork. I grew up with three brothers. Two of them had Lowe Syndrome which caused very severe disabilities and complex medical issues. My husband, Dave, and I have one son who is our pride and joy. Our Jonny has Lowe syndrome also. I have worked with the special needs community in one form or another, my entire life. I have also worked professionally as a medical assistant.
I really enjoy working with Utah Kids Foundation because of the support that we are able to give each other. Everyone needs to be heard and understood and this is a place where that can happen.
My mother taught me that everyone deserves to be treated with respect and kindness and I try to live my life that way.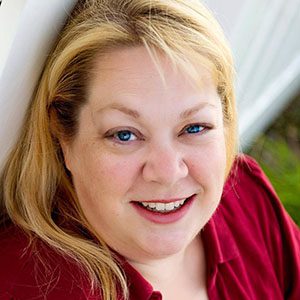 Kirsten Nava
Inventory Assistant
My name is Kirsten Nava and I began working with people with special needs over 25 years ago. I have 3 children, one son and two daughters. My now adult son was born a micro preemie. He spent 4 months in the NICU. He has overcome most of the issues that come with severe prematurity. I have also been a Certified Surgical Technologist for many years. I enjoy learning and working in the field including volunteering in several organizations throughout the years. I have worked with Utah Kids Foundation for a couple years volunteering to help with inventory and just recently joined the board.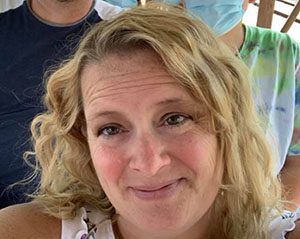 Jodie Smith
Events Coordinator & Inventory Assistant
My name is Jodie Smith, I am a force of loving strength and kindness.  My mission in life is to help children with special needs learn their place in our world where they are embraced, accepted and loved.  A degree in nursing has taught me not just the medical side of things but also the emotional stages that these kids and parents experience on a daily basis. I also have a child with special needs.  My husband Smitty and I have taught our two neuro typical children how to have compassion, patience, kindness, love and a huge understanding when dealing with their sibling and others.
My own family dynamics and background has made me a perfect candidate for assisting many different special needs children.
I was a board member of, "Giant Steps" and I volunteered in many school classrooms with all children.  I was also on the committee for, "Walk Now for Autism Speaks, Utah" and am currently on the board of Utah Kids Foundation.  I found the Utah Kids Foundation a few years ago. After researching the organization, I found that this would be a good resource  to assist with my own child's special needs.  I am very passionate when working with families and children.  In my spare time I enjoy spending time with my husband barbecuing and using the smoker while having an occasional glass of wine. I also love to bake sweet cookies with delicious royal icing.  One of my favorite passions is traveling and relaxing on the beach while dipping my toes into the ocean.  I love to take all life in.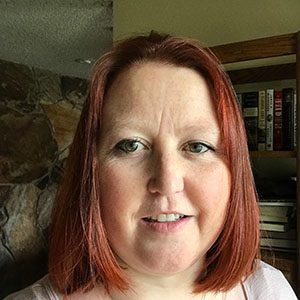 Erin Amundsen
Research Specialist
My name is Erin and I am a graduate of Utah State University with a Bachelor's in Agricultural Education. I am married to John who is a medically retired soldier fighting brain cancer. Together we have 2 daughters and one son. My son Colby had a stroke at the age of 2 from e.Coli poisoning that we all got from the Logan river. Since Colby's stroke 13 years ago I have developed a passion for helping other pediatric stroke survivor families navigate the special needs world and life changes.
Joining the Utah Kids Foundation board was a natural fit as I love to research programs and opportunities that will help all families with all types of different needs. I love to read, garden and try new recipes.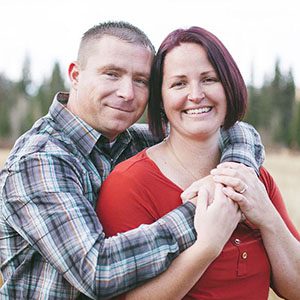 Kimberly Butterfield
Vice President & Inventory Lead
My name is Kimberly Butterfield. I am a wife and mother of 4. My husband Cody and I have 2 boys both special needs and 2 girls. I have been involved with the special needs community since I was in elementary school. I started out as a peer tutor and worked my way into teaching severe special education as a paraeducator at a center based school for kids with multiple and severe disabilities. I have advocated not only for my boys but for many other individuals both with the legislature and within the school system. I received the Marie Ann Goodie award for my service in the special needs community a few years ago. 
I worked in occupational and physical therapy through Jordan school district as well as in a classroom for over 15 years. I ended my career as a paraeducator when my oldest son graduated. Being a stay at home mom of 4 was a huge change for me. I needed something more. I then found the Utah Kids Foundation. I started as just a member on the forum but soon found my nitch helping with inventory and joined the board of directors. From there, I soon found myself helping with all areas of the foundation and was promoted to Vice-president. This has been an amazing experience and I am grateful for the opportunity to help families across Utah.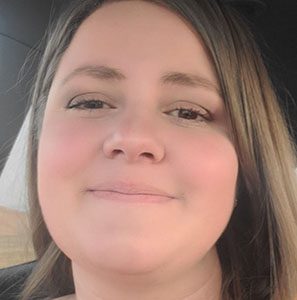 Kathlean Hinnen
Secretary
My name is Kathlean Hinnen. I am a 30 year old wife and mother of two boys. I moved from Salt Lake city to Central Utah 3 years ago to a small farm town. I live a quiet and mellow lifestyle aside from the craziness of parenting. 
I have been involved with special needs children and adults since I was around 11 years old when I began volunteering at a center based school for children with disabilities. Once I was old enough, I then began working as a para during summer school and eventually worked full time as a paraeducator and earned my Associates Degree in teaching from Salt Lake Community College. I taught  for 5 years when life decided to change my path.
 In 2013 I was diagnosed with Multiple Sclerosis. With my MS not being under control yet I had to make some life changes. I continued to work as a paraeducator for about a year but my body was not cooperating. I wanted to continue working in the special needs field but needed something flexible with my health. I was blessed with the opportunity to continue working as an advisor for children and adults with special needs. Some of whom I have worked with for many years. 
Once my oldest son came into my life I was blessed to be able to marry my husband Ray and become a stay at home mom for our two boys. One with special needs and one neuro-typical son. 
I found the Utah Kids Foundation through my  sister who also has special needs children. After being in the forum, I joined the board of directors as the inventory assistant which evolved into the position of secretary I now hold. Being on the board for the Utah Kids  Foundation has helped me to continue my work in serving the special needs population while being a stay at home mom.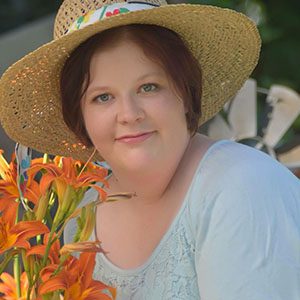 Becky Danco
Member Specialist
My name is Becky Danco I am a single mom to a special needs daughter who has a very rare genetic deletion.  I became involved with Utah kids when I moved back to Utah after my ex got out of the Air Force.  They really helped me when my daughter ended up back on a g tube.  I love helping the families in our group.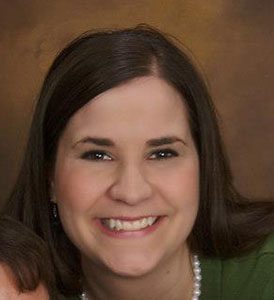 Katie Seamons
Business Analyst
I was born in Logan, raised in Bountiful and came back to Utah State University for my Bachelor's degree in Public Relations and to meet my husband Shawn. I did all-nighters while pregnant and teaching university courses to get my Master's degree in HR and management.  I like my sleep now.  My body doesn't cooperate as well as it used to.  But I love helping others and especially people who are caring for children with disabilities.
We have three high-octane boys with mild needs compared to many families that I meet in this community.  Our medical journey started with abnormal sinusitis that led to us seeing an immunologist.  While screening for possibilities, we found that two of our boys have adverse genetic variants that will require long term treatment.  It brings me great joy to work alongside the many strong women keeping families together through these challenging times.
As the financial analyst for Utah Kids Foundation, my role is to write grants to secure funding for our financial needs. I also work to project financial numbers to we can work to accommodate as many families as possible. I'm also a contact point for northern Utah and I help deliver our donated items within Garland, Brigham City and Cache County.  As a part of the board duties, I moderate our online community and occasionally sell our surplus product.  I work to collaborate with other non-profit groups like Families Feeding Families, Globus, Ability Found, and Little Lambs.  Working together has helped us reach a broader clientele, and receive services within our community as well.
Volunteering with Utah Kids Foundation has filled an empty piece of my life that I didn't know was missing until I went to work. I have made life-long friendships with incredible women.
"Utah Kids Foundation is dedicated to supporting families and caregivers of special needs children by providing medical supplies, support programs, disability friendly events and a large online support forum."
Get in touch. Get Involved.

Mailing Address:
5362 South 600 East
Ogden, Utah  84055